Dr Emma Camp
Marine Biologist
Research focus of the physiology, ecology and bio-geochemistry of coral reefs.
Coral Elementome
Research on coral building blocks
Extreme Corals
Research on
ultra-tolerant corals
Publications
Scientific
research papers
Research
Current and previous
focus areas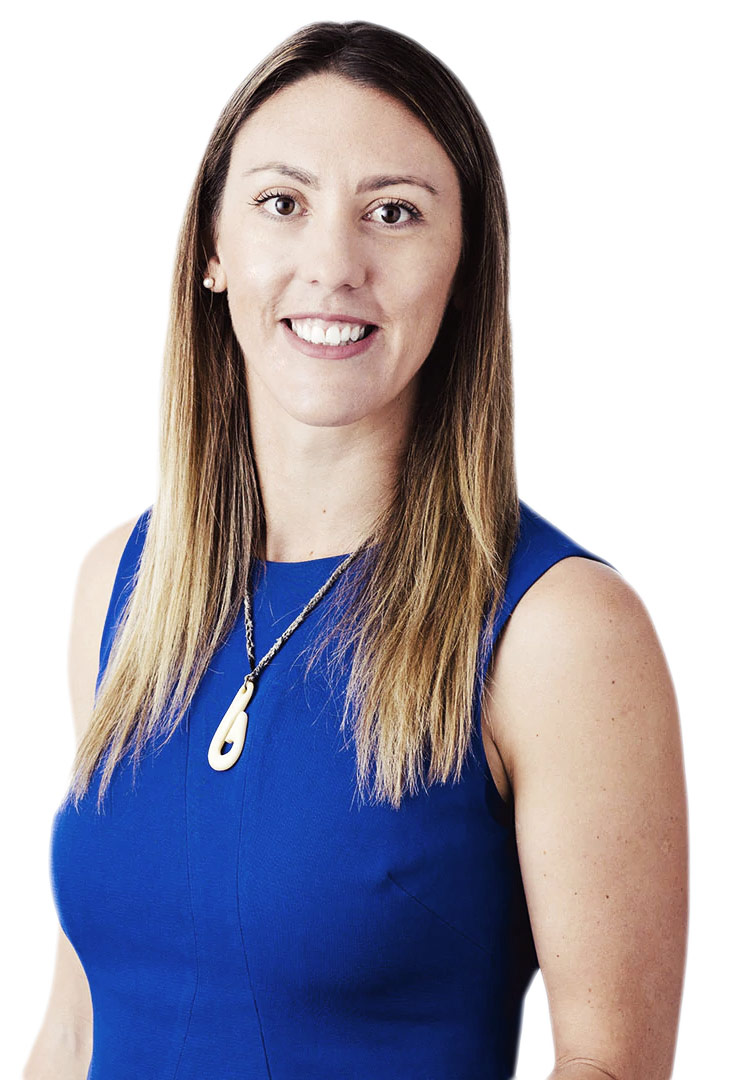 Committed to
Change Growth Education Equity
I am the Team Leader of the Future Reefs Team (FRT) within the Climate Change Cluster at the University of Technology Sydney. The FRT unites coral ecophysiologists, molecular scientists, biologists, and analytical chemists to study how environmental change shapes coral fitness and survival. The teams research ranges from organism scale molecular signatures to broad scale ecological interactions, and specialize in advancing technical solutions to support innovative scientific capacity. The outcomes directly inform how reefs will look and function into the future, but also how to better preserve and re-build "healthy reefs".
Alongside my research I am passionate to champion the introduction and retention of women and girls in STEM – Science, Technology, Engineering and Mathematics.
I am a National Geographic Explorer and Rolex Associate Laureate. In 2020 I was named an inaugural Australian Academy of Sciences STEM Women's Gamechanger and made Time Magazines Next Generation Leaders list. I am passionate about communicating research to engage society to become part of the solutions required to ensure a perpetual Earth.
Extreme Mangrove Corals
Super Corals
During my PhD I discovered corals living in some of the most extreme conditions reported for extant coral reefs. Surprisingly these corals were living in mangrove lagoons where the water was warmer, more acidic and deoxygenated compared to the neighbouring reefs less than 0.5 km away.
At these mangrove sites, temperatures are often 1-2°C higher than the reef, pH falls regularly below pH 7.5 and oxygen regularly falls below 1 mg/L. Consequently resident corals are effectively being pre-conditioned to future climate conditions.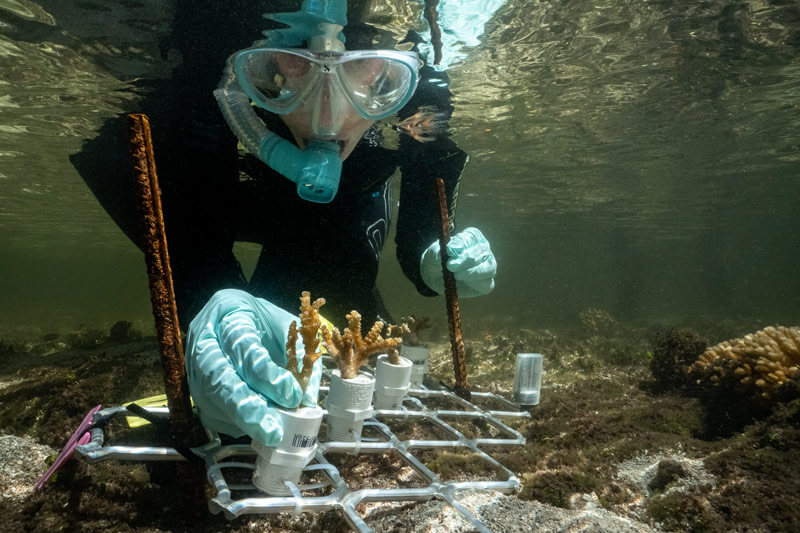 My Research
Elemental Diagnostic of Coral Resilience to Future Reef Climates
This project aims to integrate elemental stoichiometry (the coral and symbiont elementome), bio-elemental imaging and metabolomics to develop a common 'elemental currency' as a new diagnostic of coral fitness. Coral reefs generate invaluable ecosystem services, but are on the verge of global collapse. Efforts to resolve coral traits that promote ecological resilience have been unable to integrate biological and environmental complexities of reef systems into a unifying diagnostic of reef health. Natural extremes will provide the platform to identify key metabolic traits vital for future survival, to establish adaptive elemental signatures that can scale from organism to ecosystem.
Coral Nurture Program
A globally unique research-tourism partnership combining innovative science with coral restoration as part of local site stewardship. In 2023, the program was named an official Actor for the UN Decade of Restoration.